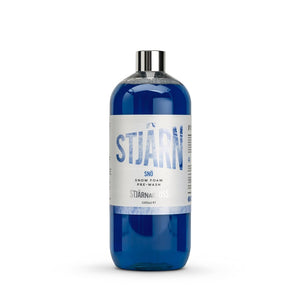 Thick pre-cleaner, great for regular washes on protected cars.
Our dense pH-neutral snow foam has a great dwell time for maximum cleaning performance on lightly soiled cars, but it is mild enough to leave existing coatings unaffected.
Apply it via a professional snow foam cannon with a pressure washer capable of 130bar or more for best results.
Cover your car from the bottom upwards to increase the dwell time of the product on those dirty lower areas. A little slip to the snow foam will help carry the dirt away.
This litre bottle is good for 10 litres or more of snow foam mixture, which is enough to coat about 12-14 average sized cars.